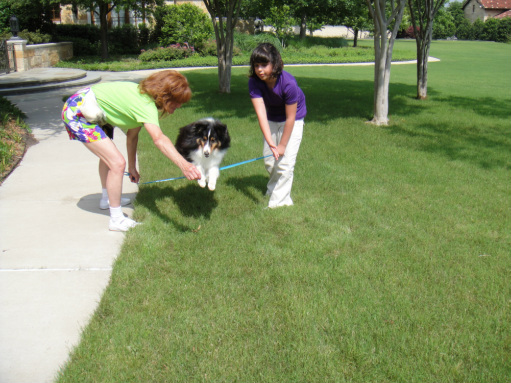 Services

In home private or semi-private visits offered for a variety of Behavior Problems, including Aggression, Separation Anxiety, House soiling, Anxiety, Phobias, Sibling Rivalry, Basic Manners, Puppy Training and Honing Leadership and Communications Skills!

A two hour session is required for all first visits, where a history is taken and a protocol set in place to meet individual needs and goals. This first session is $180. Rather than offer package "deals", all follow up meetings are also 2 hours and reduced to $150 for critical cases such as aggression cases and other serious behavior modification needs to encourage ongoing training and to support handler/dog interactions. Total of visits is determined exclusively by you, and takes into account the handler/dog's ongoing needs. I do allow you to go to 1 hour at $75 for basic manners and puppy training after the first session if you so choose, or at any time you feel your personal situation would warrant shorter visits. It is important to me that you and your pets feel comfortable with me instead of feeling compelled to fulfull a contract!

Areas of service include Dallas, Carrollton, Plano, Coppell, Flower Mound, Frisco, Allen, McKinney, Richardson, East Dallas/Lakewood, Lewisville, Irving. If you need help and you are out of my area, I can either recommend a trusted colleague or add on a service fee of $25.

**Please give 24 hours notice for any scheduling changes to avoid a service charge.




---
Just a Dog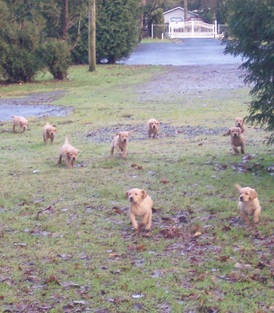 Experience the Joy!
From time to time, people tell me, "lighten up, it's just a dog,"
or, "that's a lot of money for just a dog." They don't understand the distance traveled,
the time spent, or the costs involved for "just a dog." Some of my proudest moments have come about with "just a dog." Many hours have passed and my only company was
"just a dog," but I did not once feel slighted. Some of my saddest moments have been brought about by "just a dog," and in those days of darkness, the gentle touch of "just a dog" gave me comfort and reason to overcome the day. If you, too, think it's "just a dog,"
then you will probably understand phases like "just a friend," "just a sunrise," or
"just a promise." "Just a dog" brings into my life the very essence of friendship, trust, and pure unbridled joy. "Just a dog" brings out the compassion and
patience that make me a better person. Because of "just a dog" I will rise early, take long walks and look longingly to the future.

So for me and folks like me, it's not "just a dog"but an embodiment of all the hopes and dreams of the future, the fond memories of the past, and the pure joy of the moment. "Just a dog" brings out what's good in me and diverts my thoughts away from myself and the
worries of the day. I hope that someday they can understand that it's not "just a dog" but the thing that gives me humanity and keeps me from being "just a man."

So the next time you hear the phrase "just a dog." Just smile, because they "just don't understand."

~Sandra Dee
---